Welcome to MichelleRainey.com
Medical Cannabis Patients Advocate
Michelle Rainey "Medicinal Michelle"
June 14, 1971 – October 20, 2010
After a brave fight, Michelle succumbed to cancer on October 20, 2010. Her passion, strength and courage inspired so many people, and she will never be forgotten.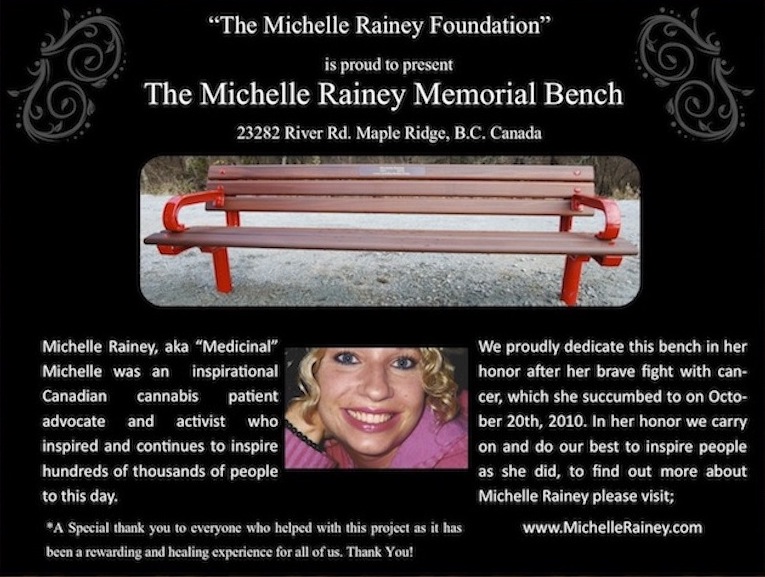 ---
Michelle's memorial bench is located at 23282 River Rd, Maple Ridge, BC V2W 1B6View on Map http://m.google.com/u/m/wYU8q3
The formal viewing will take place January 19, 2013 at 4:00 pm. 
---
Her husband Jef, is continuing the work, so the Medicinal Cannabis Education Package and Medicinal T-Shirts are still available.
In her honour, a non profit will be established, the Michelle Rainey Foundation: Continuing Crohn's, Cancer and Cannabis Research.